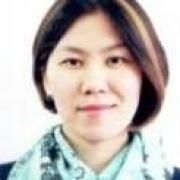 Kakimova Zhamilya Karabayevna
Lecturer
School of General Education after A. Mashani
English Language
Email: zh.kakimova@satbayev.111
Professional biography
I started my teaching and professional career in 2010 as a teacher of English language at Kokshe Academy. From 2012 to 2016, I worked at Sh.Ualikhanov Kokshetau State University as an ESL teacher at Social Pedagogy Department (teaching ESL to the students of multilingual education development programme) department. From 2016 to the present, I have been working at Satbayev Kazakh National Research Technical University as an ESL teacher at English language department.
Subjects taught:
Beginner
General English
Academic English
Professional English
German Language
Scientific projects
Multilingual education, ESL teaching methodology
1)S. Demirel University – seminar on «Multilingual education in Kazakhstan: strategies, challenges, perspectives» (72 hours);
2)Professional Development Course In Teaching & Learning at K.Satpayev KazNRTU, 13-17th March, 2017
3) ELD Teacher Training Workshops (K.I.Satpayev KazNRTU, 2016-2017 academic year, 32 hours)
4) participation in the round table «Prior directions in the development of multilingual education», Kazakh State Women's Pedagogical university, November 24, 2016
5) participation in the international seminar «Student-centered learning: modern approaches and instruments organized», Almaty, 8-9th June, 2016
Publications
1) International scientific-practical conference //Journal S.
2) Amrenova R.S., Kakimova Zh.K.. Multilingual education – basis of professional competitiveness//Republican conference/ S. Toraigyrov PSU.-Pavlodar, 2016
3) Kozhabayev K.G., Kostanjgeldinova A.A., Kakimova Zh.K. Elements of mathematics with Kazakh people's ethnical colourfullness on an example of yurt. European Journal of Natural History.-№3, 2015
Education
2006-2010 – Y.A.Buketov Karaganda state University; Specialty: 050119, "Foreign language: two foreign languages". Qualification: bachelor of education.
2011-2013 – Sh.Ualikhanov Kokshetau State University; Specialty: 6М011900, "Foreign language: two foreign languages". Qualification: Master of Arts.