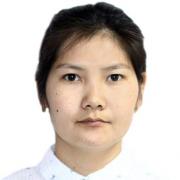 Muhanbetzhanova Zhanna
T. Basenov Institute of Architecture and Construction
Email: sh.zhanna@bk.333
Professional biography
PhD student of Satbayev University, Department "Construction and building materials".
She started her professional career as a PTO engineer in SK "Basis" LLP in Astana, 2013-2017.
2017-2019 PTO Engineer in"BI Stroy" LLP.
since 2019-Engineer of technical supervision of "Engineering services" LLP.
Publications
1) Кашкинбаев И.З., Байдыханова М., Муханбетжанова Ж.Ш. Анализ основных принципов выбора комплекта опалубок для монолитного домостроения, НМЖ "Academy" №2(29), 2018.
2) Кашкинбаев И.З., Муханбетжанова Ж.Ш. Анализ основных принципов компьютерных программ расчета и раскладки опалубок для монолитного домостроения, Труды Сатпаевских чтений, 2018.
Education
1) 2006-2010 - Kyzylorda state University named after Korkyt Ata, Institute of Engineering and technology , Department of Architecture and construction production, specialty-5B072900 "Construction". Qualification-bachelor of engineering and technology.
2) 2017-2019 - Kazakh national research technical university named after K.I. Satpayev, Institute of Architecture and construction named after T. K. Basenov, Department of "Construction and construction materials". Master's degree in 6M072900 "Construction".