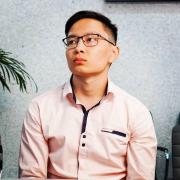 Sabibolda Akezhan Muratovich
Master of Technical Sciences
Assistant
Institute of Automation and Information Technologies
Department of "Electronics, Telecommunications and Space Technologies"
Email: sabibolda98@gmail.222

Professional biography
Sabibold Akezhan in 2020. He graduated with honors from the Kazakh National Research Technical University named after K.I. Satpayev (Satbayev University) with a degree in 5B071900 Radio engineering, Electronics and Telecommunications."
And in 2021, he successfully completed a master's degree in Ukraine, Zhytomyr Polytechnic, majoring in Radio Engineering and Telecommunications
Has 1 publication. Sabibolda Akezhan teaches classes in the disciplines "Microelectronics", "Theory of electrical communication", "Circuit engineering"
Sabibolda Akezhan is not only a qualified teacher, but also a responsible, attentive specialist.
Publications
Investigation of the spectral-correlation method for measuring the delay of radio signals in difference-rangefinder systems
Education
* 2005-2011. Secondary school No. 127, Almaty.
* 2011-2016 Republican specialized boarding school-college of the Olympic Reserve named after K. Akhmetov, Almaty.
* 2016-2020. KazNITU named after K.I.Satpayev, Almaty.
Institute: Iit, Department: Ethics
Specialty: "Radio engineering, electronics and telecommunications", received a bachelor's degree.
* 2020-2021.ZHSTU, Zhytomyr, Ukraine.
Faculty: FIKT, Department: BIiT,
Specialty: "Radio Engineering and Telecommunications", received a master's degree.