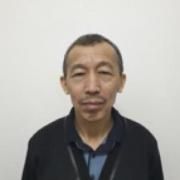 Sattar Askarovich Shaldanbayev
Senior Lecturer
Institute of Automation and Information Technologies
Department of "Cybersecurity, information processing and storage"
Email: S.Shaldanbayev@satbayev.111
Professional biography
I began my professional career in 1985 as a set-up engineer of instrumentation and automation in the 115th department of the Tashkent Aviation Production Association named after V. P. Chkalov (TAPO or TAPOiCh) for servicing the operating system of a computer center based on IBM computers, and as a software developer (in PL, Fortran and assembler languages) to automate the technological processess for the control of Computer Numerical Control (CNC) machines. Between 1991 and 2017 held military service in officer posts to ensure smooth government communications.
Since 2018, the leading radio engineer of the Almaty Special Design Bureau of LLP Research and Production Enterprise "ALATAU" as a developer of software and hardware systems using microelectronics in the field of cybersecurity concerning preservation of military and state secrecy. Concurrently, the senior lecturer of the Cybersecurity, information processing and storage department.
Education
from 1980 to 1985 studied in Tashkent Polytechnic Institute named after A.R. Beruny, faculty of ICS with a computer center, ACS.