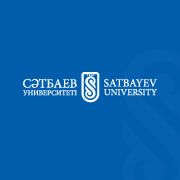 Syrgabaev iliyas 
Master of technical sciences
Senior-lecturer
A. Burkitbaev Institute of Industrial Automation and Digitalization
Email: i.syrgabayev@satbayev.111

Professional biography
1. Company Control USA, Inc. Bethesda, Maryland (August 2012-present.
Director of EO/IR system design.
2. Fraser optician, LLC. (Former Fraser-Volpe, LLC).
Warminster, PA (March 2004-August 2012)
3. Tiger Optics LLC, Warrington, PA (September 2002-March 2004)
Optical engineer.
4. JDS Uniphase, West Trenton, new Jersey (December 2000-July 2002)
Senior optical engineer.
5. BP Solar, a business division of BP, Toronto, Virginia (November 1996-December 2000).
Senior laser engineer, project Manager.
6. Center for optical Sciences, University of Arizona, Tucson (August 1993-December 1994).
Publications
S. Gadetsky, T. Suzuki, M. Ruen, ya. Syrgabaev, j. Erwin and M. Mansuripur, " Measurements of the magneto-optical Kerr effect and the extraordinary Hall effect on corrugated glass bases coated with amorphous TbFeCo", Journal of the Optical Society of America, Part A, Editions 13, no. 2, 314-319
R. Scheffer, I. Syrgabaev, " Lasers used in the production of solar energy
Panels, " Industrial laser solutions, Pennwell Publishing, Tulsa, OK.
Patents:
US patent No. 8 378 279. Portable integrated laser optical tracker.
Mow ar, Edward. Carlo, Mario. Syrgabaev, Ilias.
Education
Diploma in physics (MS), faculty of physics, Moscow state University, Moscow, Russia. Master of optical science, Optical science center, University of Arizona, Tucson.
Professional composition:
FACES-Laser Institute of America. Certified laser safety officer.
SPIE - international society of optical engineering.