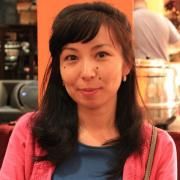 Urazgaliyeva Zhanara Zheksembayievna
Master of humanities
Senior-lecturer
School of General Education
English Language
Email: zh.urazgaliyeva@satbayev.111
Professional biography
I started my teaching and professional career in 2006 as a teacher of English language at Kazakh- British Technical University Business School. From 2007 to 2016, I worked at University of International Business as an ESL teacher at the English language Department. In 2012 I won Presidential scholarship Bolashak and from 2012 to 2016 I studied at the University Of Manchester (UK). From 2017 (January) to 2018, I worked at KazGUU University (Nursultan) as an ESL teacher at the Department of English. From 2018 (November) to the present, I have been working at Satbayev University as an ESL teacher at English language department.
Education
1. 2002-2006 – East-Kazakhstan state University by S. Amanzholov; Specialty: 0717299, "Foreign language: two foreign languages". Qualification: teacher of foreign languages, Specialist.
2. 2012-2014 – The University of Manchester (UK), English language, Academic English, Pre-Sessional course.
3. 2014-2015 – The University of Manchester (UK), Specialty: Educational Leadership, Qualification: Master of Arts.