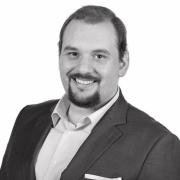 Матэ Фодор
Ph.D. докторы
Қауымдастырылған профессор
Жобаларды басқару институты
«Менеджмент және математикалық экономика» кафедрасы
Email: mate.m.fodor@gmail.222
Кәсіби өмірбаяны
2019-2020 Project managing consultant, Positive Competition, Brussels
2016 – 2019 Assistant Professor, KBTU, International School of Economics
2017 – 2020 Associate Fellow (pro-bono), Université Libre de Bruxelles
2015 – 2016 Research Fellow, Université Libre de Bruxelles
2011 – 2015 Mandated Researcher, Belgian National Scientific Research Fund
2010 – 2011 Researcher, Interuniversitary Attractions Pole Funding
2009 – 2010 Marie Curie Research Fellow, Trinity College Dublin
2007 – 2016 Teaching Fellow, Université Libre de Bruxelles
Білімі
2010-2016 PHD IN ECONOMICS AND MANAGEMENT, EUROPEAN CENTER FOR ADVANCED RESEARCH IN ECONOMICS AND STATISTICS, UNIVERSITÉ LIBRE DE BRUXELLES Summa cum Laude
2009-2010 DOCTORAL TRAINING, TRINITY COLLEGE DUBLIN First Class Honours
2008-2009 MSC. IN ECONOMICS, TRINITY COLLEGE DUBLIN FIRST CLASS HONOURS, TOP OF CLASS – RECIPIENT OF THE TERRENCE GORMAN AWARD
2005-2008 BSC. IN ECONOMICS, UNIVERSITÉ LIBRE DE BRUXELLES GRANDE DISTINCTION, TOP OF CLASS
Жарияланымдар
Romano, A. A., Scandurra, G., Carfora, A., & Fodor, M. (2017). Renewable investments: The impact of green policies in developing and developed countries. Renewable and Sustainable Energy Reviews, 68, 738-747.
Wren, A., Fodor, M., & Theodoropoulou, S. (2013). The trilemma revisited: Institutions, inequality, and employment creation in an era of ICT-intensive service expansion. The political economy of the service transition, Oxford University Press 108.
Wren, A., & Fodor, M. (2014). Varieties of Partisan Capitalism and the Globalization of Service Markets. In Enacting Globalization (pp. 159-170). Palgrave Macmillan, London.
Fodor, M. (2016). Education, Task Allocation and ICT Capital. Available at SSRN 2828838.