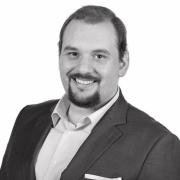 Máté Fodor
Ph.D.
Associate Professor
Institute of Project Management
Department of Management and Mathematical Economics
Email: mate.m.fodor@gmail.222
Professional biography
2019-2020 Project managing consultant, Positive Competition, Brussels
2016 – 2019 Assistant Professor, KBTU, International School of Economics
2017 – 2020 Associate Fellow (pro-bono), Université Libre de Bruxelles
2015 – 2016 Research Fellow, Université Libre de Bruxelles
2011 – 2015 Mandated Researcher, Belgian National Scientific Research Fund
2010 – 2011 Researcher, Interuniversitary Attractions Pole Funding
2009 – 2010 Marie Curie Research Fellow, Trinity College Dublin
2007 – 2016 Teaching Fellow, Université Libre de Bruxelles
Education
2010-2016 PHD IN ECONOMICS AND MANAGEMENT, EUROPEAN CENTER FOR ADVANCED RESEARCH IN ECONOMICS AND STATISTICS, UNIVERSITÉ LIBRE DE BRUXELLES Summa cum Laude
2009-2010 DOCTORAL TRAINING, TRINITY COLLEGE DUBLIN First Class Honours
2008-2009 MSC. IN ECONOMICS, TRINITY COLLEGE DUBLIN FIRST CLASS HONOURS, TOP OF CLASS – RECIPIENT OF THE TERRENCE GORMAN AWARD
2005-2008 BSC. IN ECONOMICS, UNIVERSITÉ LIBRE DE BRUXELLES GRANDE DISTINCTION, TOP OF CLASS
Publications
Romano, A. A., Scandurra, G., Carfora, A., & Fodor, M. (2017). Renewable investments: The impact of green policies in developing and developed countries. Renewable and Sustainable Energy Reviews, 68, 738-747.
Wren, A., Fodor, M., & Theodoropoulou, S. (2013). The trilemma revisited: Institutions, inequality, and employment creation in an era of ICT-intensive service expansion. The political economy of the service transition, Oxford University Press 108.
Wren, A., & Fodor, M. (2014). Varieties of Partisan Capitalism and the Globalization of Service Markets. In Enacting Globalization (pp. 159-170). Palgrave Macmillan, London.
Fodor, M. (2016). Education, Task Allocation and ICT Capital. Available at SSRN 2828838.
Potential research studies of doctoral students
Competition regulation of digital platforms
Big data methods in ex-post policy evaluation
Task allocation and returns to education