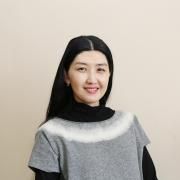 Ainabayeva Zulfiya Makhsutovna
Master of humanities
Senior-lecturer
School of General Education
English Language
Email: z.ainabayeva@satbayev.111
Professional biography
Senior Lecturer of English Language Department at Satbayev University, total work experience 13 years. Author of over 10 publications in the field of English language teaching methods, co-author of an English textbook and two methodological recommendations. Zulfiya Ainabayeva began her pedagogical and professional career in 2007 as an English teacher at the Kazakh University of International Relations and World Languages ​​named after Abylai Khan. She is a graduate of the state educational scholarship "Bolashak", graduated from University of Aberdeen (UK), specializing in MSc TESOL. In 2017, in the amount of 60 hours, she was trained by the coach of the Nile Methodical School (NILE) (UK) on teaching English for children. In 2016, she was awarded a scholarship from the US government and the University of Oregon, and completed a 10-week course on developing and designing an electronic course in academic and business English.
Education
2017 – 2018 Aberdeen University, School of Education (Aberdeen, UK)
Specialty: MSc TESOL
2007 – 2009 Kazakh Ablai Khan University of International Relations and World Languages
Specialty: 6N0119 - Foreign language: two foreign languages, master degree
Scientific projects
Research interests and current projects: problems of distance learning foreign languages ​​and their methods of solution; modern methods of teaching foreign languages; linguocultural aspects in teaching foreign languages.