International cooperation department
The International Cooperation Department is the main division of Satbayev University, which conducts international activities of the University.
The purpose of the International Cooperation Department is to implement a set of measures in order to develop external relations and cooperation with foreign universities, international organizations and foundations for entering to the world`s educational space.
To achieve that goal the International Cooperation Department performs the following tasks:
defining the main directions of international cooperation in accordance with the priority directions of development of the University;
expanding the network of partners among the world's leading universities, international organizations and centers;
improving the image of the University as a leading technical University in the Republic of Kazakhstan.
Functions of the International Cooperation Department:
Organization of internal/external academic mobility programs and international exchange programs for students. Acceptance of documents, their registration and submission to the appropriate institution for further consideration of candidates;
Advising students, academic and administrative staff about exchange programs and other opportunities within the competence of the division;
Business trip of academic and administrative personnel abroad, aimed at pursuing the following main tasks:

development and implementation of joint business projects, exchange of experience with foreign organizations;
organizational and methodological, consulting and informational cooperation with foreign organizations in various areas of the University's activities;
studying abroad via programs such as executive education, scientific internships, participation in seminars, master classes, advanced trainings and other events;
participation in research projects funded by the Ministry of Education and Science of the Republic of Kazakhstan, foreign and international organizations and foundations;
participation in international scientific conferences, congresses and other events on relevant issues and areas;
conducting joint analytical and scientific research with foreign educational organizations, scientific and research organizations, exchanging the results of analytical and research works on issues of mutual interest;

Assistance in attracting leading foreign specialists and professors to the implementation of research and educational programs and projects of the University;
Researching and concluding international agreements and memoranda with foreign universities and organizations at the request of University departments, as well as on its own initiative in areas of mutual interest;
Coordinating the organization of protocol events for the conclusion, implementation and expansion of new and existing international agreements;
Providing organizational support for international scientific and practical conferences, symposiums, seminars, exhibitions and round tables together with other departments at the University;
Organization and preparation of events for conducting negotiations, formal and informal meetings, correspondence with international partners and competent authorities of the Republic of Kazakhstan;
Preparation of an analysis of the results of the ICD's work on cooperation with foreign universities, organizations and foundations, representatives of diplomatic missions in the Republic of Kazakhstan in the fields of education and science.
Contacts:
Abdyalikov Adylbek Asanovich
Position: Head of International Cooperation Department
Phone: +7 727 320 40 35 (internal: 70-35)
E-mail: a.abdykalikov@satbayev.university
Yergeshkyzy Gulnaz
Position: Senior manager of International Cooperation Department
Phone: +7 727 290 90 19 (internal phone: 73-12)
E-mail: g.yergeshkyzy@satbayev.university
Zhanadilova Aigul Ermekkyzy
Position: Manager of International Cooperation Department
Phone: +7 727 292 90 19 (internal phone: 70-19)
E-mail: a.zhanadilova@satbayev.university
Address: Satpayev street 22а, Petroleum building (main administrative building), office #609.
Working hours: Monday to Friday, 8:30-17:30, lunch break – 13:00-14:00.
Telephone for external incoming calls: +7 727 292 90 19.
E-mail: international_office@satbayev.university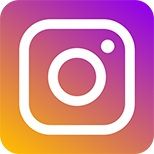 @satbayev.international.office
Consulting time on "Academic mobility", including Erasmus+, Mevlana – 11:00-12:30, Monday to Thursday
As part of transforming related to higher education in Kazakhstan K.I. Satbayev University was assigned "National Research University" category in 2014 that resulted in collaboration with outstanding scientists of the world. The university cooperates with 170 leading higher educational institutions from 32 countries of the world (including the USA, England, Germany, Italy, France, China, Korea and Poland).