Inclusive education center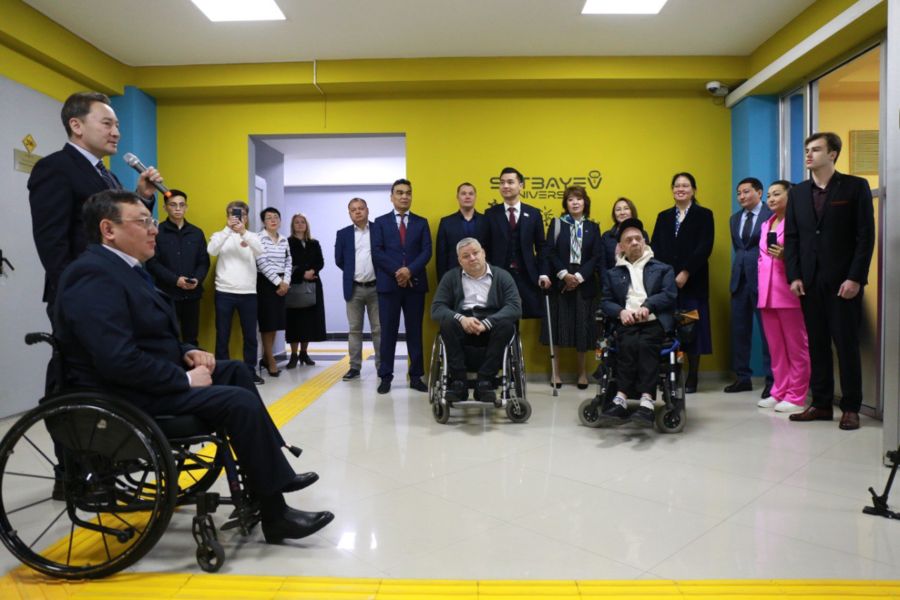 Inclusive Education Center is a structural unit whose work is aimed at developing educational programs for people with special needs, providing a barrier–free environment for learning, psychological support for students and teachers, development and implementation of scientific projects; cooperation with international, republican public foundations and organizations, organization and hosting of socially significant events, festivals, trainings
Students with special needs can study in 8 educational programs:
design,
mathematical economics and data analysis,
business engineering,
Startup Bachelor's degree,
computer science,
mathematical and computer modeling,
information security,
information systems
Contacts:
Head of the center: Dilyara Urmanova, d.urmanova@satbayev.university .
For the media: information requests, requests for interviews can be sent by e-mail: m.balgabayeva@satbayev.university .
Address:
Almaty, Satpayeva, 22a, Baytursynova street, Main academic building, 206 office. (2nd floor)
Opening hours: Monday-Friday, 09:00-18:00, lunch break – 13:00-14:00.