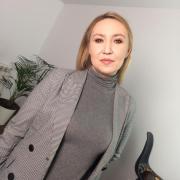 Dilyara Urmanova
Master of Technical Sciences
Lecturer
Institute of geology, oil and mining
Department of "Hydrogeology, Engineering and Oil and Gas Geology"
Email: d.urmanova@satbayev.111
Professional biography
Urmanova Dilyara has 12 years continuous production experience in organizations such as LLP "OTO-Prom", LLP "Almaty hydrogeology", LLP "Intereng-Almaty", LLP "Geo Kad", LLP "Design Concept", and conducts classes as a lecturer, develops guidelines and examination tickets for the discipline "Analysis of basins and sedimentary Geology" for undergraduates Kazatomprom, held practical classes on disciplines "oil and Gas Geology and calculation of reserves", "principles of mining", "Lithofacies analysis". The educational process uses modern multimedia technologies such as Nearpod, Google Glassroom.
Scientific projects
Our group won the grant from the ministry of education and science of the Republic of Kazakhstan. The project took first place among 150 others in republic
Publications
Characterization of essentials Geochemical parameters of source rocks at the eastern part of the Precaspian basin Yensepbayev T., Head of Petroleum geology chair KazNTU, prof., Izart A., prof. of University of Lorraine, Baimagambetov B., Director of "AktyubNIGRI", Urmanova D., lecturer at Petroleum geology chair, Amanzhol K., engineer of Petroleum geology chair.
Education
In 2019, she defended her master's thesis on the specialty 6M070600 "Geology and exploration of mineral deposits". She is constantly improving her knowledge of English (IELTS-6.5 in 2017, EF set-C1 advanced in March 2019). she was trained in French at the courses from the city hall of Paris. She took advanced training courses on the following topics: Course, syllabus design and innovative teaching methods from Colorado school of mines, "Orleu", Python Machine learning, Matlab.
Syllabi