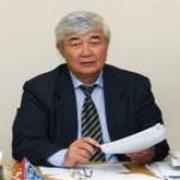 Issembergenov Nalik
Doctor of technical sciences
Professor
Institute of Automation and Information Technologies
Department of Electronics, Telecommunications and Space Technologies
Email: n.issembergenov@satbayev.111
Professional biography
Nalik Isembergenov was born on May 10, 1949 in Atyrau, graduated from the Moscow Power Engineering Institute (MPEI). He worked at K. I. Satpayev Kazakh National Technical University from 1976 to 2020. From 1977 to 1980 he studied in postgraduate studies at the Moscow Power Engineering Institute. He defended his PhD thesis there in 1981.
In 2002, he successfully defended his doctoral thesis in the field of renewable energy sources and power electronics. At KazNITU he worked as an assistant, senior lecturer, associate professor, deputy dean, professor and head of the department.
From 2003 to 2005, he was Deputy Chairman and member of the Expert Council in the Higher Attestation Committee of the Republic of Kazakhstan. From 2004 to 2008 he was the head of the Department of Automation and Telemechanics of K. I. Satpayev KazNTU. and from 2008 to 2014 he was the head of the Department of Radio Engineering, Electronics and Telecommunications.
He has research experience in the field of power electronics and solar energy. Author of the monograph "Elements and devices of automation" and the textbook "Power supply of radio electronics and telecommunications".
"The best university teacher" 2011 He has prepared and graduated 2 candidates of technical sciences and 3 PhD students.
Since 2011-2014, member of the National Scientific Council of the Ministry of Education and Science of the Republic of Kazakhstan.
From 2011-2020, a member of the Dissertation Council of KazNTU named after K. I. Satpayev and currently a member of the dissertation Council of AUES named after G. Daukeev.
Subjects read: Design of radio-electronic devices, High-frequency transistor transistor converters, Secondary power sources, ultrahigh-frequency electronics, Fundamentals of power electronics. General scientific and pedagogical experience of 41 years, at KazNITU named after Satpayeva is 30 years old.
Scientific projects
IRN: AP19679602 "Development of a tethered unified dual-purpose multicopter platform with an inverter with increased frequency switching and a high voltage conversion coefficient" Competition for grant funding for scientific and (or) scientific and technical projects for 2023-2025 (Ministry of Science and Higher Education of the Republic of Kazakhstan)
Publications
1. N. T. Isembergenov, A. Zh. Sagyndikova, P. Daskalov. Induction metod for heating oil in low production wells. Bulletin of the National Academy of Sciences of the Republic of Kazakhstan. Series of geology and technical sciences, № 6, 2020.
2. N. Isembergenov, K. Taissariyeva, U. Seidalieva, V. Danilchenko. Microprocessor control system for solar power station. News of the academy of sciences of the republic of Kazakhstan. Series of geology and technical sciences 1 (433) january – february 2019.
3. Исембергенов Н.Т. Силовой преобразова­тель частоты на IGBT транзисторах. Уральский радиотехнический журнал. Россия, Екатеринбург. № 1, 2018 г. С.59-66.