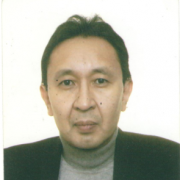 Murtazin Ermek
Candidate of Geological and Mineralogical Sciences
Deputy Director
Researchers of Satbayev University holding
Email: ye_murtazin@list.333
Education
Kazakh Polytechnic Institute named after V. I. Lenin (now NJSC "KazNRTU named after K. I. Satpayev") - 1975-1980 yy.
Scientific projects
Thermal energy, mineral raw materials and health-improving potential of thermomineral and industrial underground waters in Kazakhstan. Assessment of the state and trends of changes in the hydrogeochemical indicators of groundwater under the influence of natural and climatic changes and anthropogenic loads -2021-2023 yy.
Assessment of fresh groundwater resources as the main source and long-term reserve of sustainable drinking water supply for the population of the Republic of Kazakhstan - 2021-2023 yy.
Publications
11 publications in the Scopus database