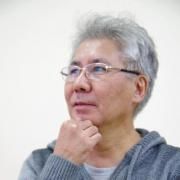 Mussin Bolat
Lecturer
Institute of Architecture and Construction
Architecture
Email: b.mussin@satbayev.111
Professional biography
Musin Bolat has a production experience of more than 30 years. He is a member of the Union of Architects of the Republic of Kazakhstan. After completing his studies in 1990, he got a job in the design Institute "Almatagenplan" in the workshop of Mynbayev, where he worked until 1992. From 1992 to 1994 in the design Institute "Promstroyproekt". From 1994 to 1998 in "Format" LLP, Director Glebov S. from 1999 to 2005 in "Double K" LLP, Director Kohanovich S. from 2005 to 2012 in "AZD" LLP, Director Kuspangaliev B. U. from 2013 to 2015 in "Stroytex" LLP, Director Kapparov E. from 2015 to 2017 in "town Planner and K" LLP, Director Satybaldiev A. 2018 in "Astanainzhproekt" LLP. Since 2008 to present, the teacher of the Department "Architecture" of the Institute of architecture and construction named after Bassenov.
Took part in the design of: ice arenas Almaty arena and Halyk arena, shopping and entertainment complex "Atakent", improvement of the rivers Malaya Almatinka and Yesentai, blocked residential buildings "Sakkura village", "Jubilee", individual residential buildings, modular residential blocks in Almaty, Water Park in Aktau residential complex in the town of Taldy-Korgan. At the Department "Architecture" conducts classes on the design of term papers and theses, software modeling in architecture.
Education
1985-1990-Alma-Ata Institute of Architecture and Construction (AIACAlmaty, diploma of architect.
Scientific projects
1. Projects of individual residential buildings. Architectural section. Almaty, 2021.
2. The project of a dormitory for undergraduates and doctoral students of Satpayev University. Architectural section. Almaty, 2020.
3. The project of a recreation area on the shore of Lake Alakol, modular blocks in the nature protection zones "qurama home", blocked residential buildings. 2017-2019.
4. Software in architecture. Three-dimensional modeling. Development of AutoCAD, 3d Max, Revit programs in the field of architecture design.
Publications
1 New hotel and administrative complex in Astana. B. U. Kuspangaliev, B. B. Musin, CH. D. Kim. Professional magazine "Architecture, construction, design". Saint Petersburg Forest Engineering Academy. No. 01_(46). 2007.