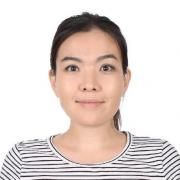 Temirkhanova Raushan Galimzhanovna
Ph.D.
Assistant-professor
K. Turysov Institute of Geology, Oil and Mining
Email: r.temirkhanova@satbayev.111
Professional biography
Geophysical engineer. For over 11 years she has been working in this specialty. She worked in the field of the uranium industry in the system of NAC "Kazatomprom" for over 7 years. Since 2015 she has been working at Satbayev University at the Department of Geophysics as an assistant professor.
Scientific projects
General geophysics:
interpretation of geophysical data based on new ore-genetic concepts
Innovative technologies in the training of specialists:
development of computer programs (technologies) for the process of teaching special educational disciplines in universities and other educational institutions for the training of specialists in the mineral resource complex.
Publications
Education
Kazakh National Technical University named after K.I. Satpayev, 2003-2008, engineer
Kazakh National Technical University named after K.I. Satpayev, 2009-2011,Master of Technology Engineering
Kazakh National Technical University named after K.I. Satpayev, 2012-2015, Doctor PhD
Syllabi
Curriculum vitae