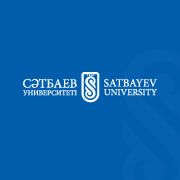 Bermukhanova Aigerim
Master of Technical Sciences
Tutor
Geology and Oil-gas Business Institute named after K. Turyssov
Department of "Geophysics"
Professional biography
Satbayev University, tutor 2020 to present
As teaching GIS I get the opportunity to assist students to the world of GIS. I created Syllabus, Lecture Lesson and also Practice tasks presentation especially for bachelor and master students in the specialty "Geology and exploration of mineral deposits".
Participation in the project on grant funding for scientific and technical projects as a research associate. Research on «Development and introduction of the geological-geophysical database technology for digital modelling of ore deposits in Kazakhstan».
LLP «KeyHorse», leading GIS specialist 2019-2020
Working with GIS databases, vectorizing and decrypting raster data, uploading data to GIS from various sources (MapInfo, AutoCAD, CorelDraw, etc.), spatial analysis of vector and raster data, converting various formats, working with different coordinate systems, preparing map material for printing.
LLP SPC«Geoken», surveyor, leading surveyor 2013- 2019
Creating and maintaining a geospatial database, compiling and updating various digital maps of different scales using MapInfo, ArcGIS, and Surfer SOFTWARE. Support of digitization of cartographic materials. Monitoring of field work.
Georeferencing and transformation maps using MapInfo and ArcGIS. Data vectorization in EasyTrace, Didger and ArcGIS. Processing of Radar data in ENVI/SARscape software. Develop instructions and procedure for sowtware using and QA/Q of geospatial storage. Working with different groups and departments in the Company.Leading projects and reports writing.
GIS Training for employees from other departments.
RSOE «National Cartographic Survey Foundation», engineer-cartograph, 2011 – 2013.
Digitization of topographic maps in 1:50000, 1:25000 in software's Easy Trace and MapInfo. Translation to Kazakh language.
Education
2015-2017 Kazakh National Technical University. K.I. Satpayev, Master's degree in «Cartography»
Research on «Creating a map of earth's surface displacements in an oil and gas field using radar interferometry»
2007-2011 Kazakh National Technical University. K.I. Satpayev, Bachelor's degree in «Geodesy and Cartography»
Research on «High-leveling work for the technogenic geodynamic test site»
Publications
Земцова А.В., Бермуханова А.М. Выбор оптимальных радарных спутников для мониторинга смещений земной поверхности на нефтегазовом месторождении Вестник КазГАСА №2 (60) 2016 с.140-147
Бермуханова А. М., Камза А. Т., Тогайбеков А. Ж. Сапарбекова М. Радарная съемка в комплексе методов изучения геодинамического состояния на территории месторождений углеводородов Международная научно-практической конференция «Средства и технологии ДЗЗ из космоса в науке, образовании, бизнесе» г.Санкт-Петербург 10-11 апреля 2014 года
Ю. И. Кантемиров, А. Т. Камза, А. М. Бермуханова, А. Ж. Тогайбеков, М. А. Сапарбекова, С. Э. Никифоров. Космический радарный мониторинг смещений земной поверхности на примере одного из нефтяных месторождений Мангистауской области Республики Казахстан Геоматика №4, 2014 г. с.46 -59 https://sovzond.ru/upload/iblock/57e/7_46-58.pdf
Земцова А.В., Бермуханова А.М.Анализ результатов наземных инструментальных измерений и данных радарной съемки на нефтегазовом месторождении Международной научно-практической конференции «Научное и кадровое сопровождение инновационного развития горнометаллургического комплекса»» 27-28 апреля 2017г., г. Алматы
Ю. И. Кантемиров, А. Т. Камза, А. М. Бермуханова, А. Ж. Тогайбеков, М. А. Сапарбекова, C. Э. Никифоров. Опыт использования технологии радарной интерферометрии в контроле смещений земной поверхности в условиях наличия водной среды и соровых участков. Маркшейдерский вестник №5 2014 с.52-55