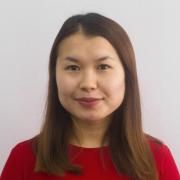 Ushurova Saadatbuvi Malikkizi
Master of humanities
Tutor
School of General Education
English Language
Email: s.ushurova@satbayev.111
Professional biography
Tutor of the English Department at Satbayev University. Experience in teaching English language - 4 years. Author of scientific articles in the field of pedagogy. I began my pedagogical and professional career in 2015 as a teacher of English language at the public school. The participant of the international graduate Roundtable and Research Forum (The Education university of Hong Kong). Awarded an Honorary diploma of the scientific and methodological center of new technologies in education. I have the certificate of CN №0060355330 TKT: Content and Language Integrated Learning, 2018.
Education
1. 2017-2019-Suleyman Demirel University, Faculty of Pedagogy and Humanities, specialty-6 M011900 Foreign language: Two foreign languages, Master of Pedagogical Sciences
2. 2012-2015-Kazakh University of International Relations and World Languages named after Abylai Khan, Pedagogical faculty of foreign languages, Bachelor in specialty 5B011900Foreign language: Two foreign languages
Scientific projects
Research interests and current projects: The benefits and challenges of implementing CLIL.
Publications
1. Scientific article "English as a Medium of Instruction in teaching computer science at secondary schools". Bulletin of the Kazakh National Pedagogical University named after Abai №2(26), 2019.
2. Scientific article "Using English as a means of teaching computer science: problems and possible solutions". 8th international conference of ICT in education and science 27.04.19.
3. Scientific article "English as a Medium of Instruction in teaching computer science at secondary schools". Trends of modern science 2019 Sheffield Science and education LTD 2019. May 30- June 7