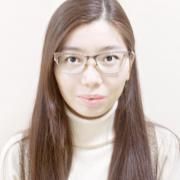 Zhansaya Serikbayeva
Master of Science in Agriculture
Tutor
Institute of Architecture and Construction
Engineering systems and networks
Email: zh.serikbayeva@satbayev.111
Professional biography
Tutor of the department "Engineering systems and networks" Satbayev University. In 2018, she graduated from the magistracy with the specialty 6M080500 - "Water resources and water use", defending a master's thesis on the topic: "Studying the possibility of using the East Pit water in agriculture of Nova Zinc LLP". In May of the same year, she passed a competition for the position of tutor of the Engineering Systems department and networks of the Institute of Architecture and Construction. In 2019, she entered the doctoral program of Satbayev University under the educational program 8D07303 - "Construction and production of building materials."
Scientific projects
Scientific interests: water resources and water use, construction of engineering structures.
She took part in the following research projects:
1. 2016-2017 - "Research and development of technology for treating natural waters from anthropogenic pollution and improving the quality of drinking water for water supply in Astana."
2. 2018-2019. - "Research and development of innovative technology for wastewater treatment in the city of Kostanay, ensuring its environmental safety".
Publications
Education
1. 2012 - 2016 years. - Kazakh National Research Technical University named after K.I.Satpayev, Department of Engineering Systems and Networkspecialty "Water Resources and Water Use", Bachelor
2. 2016 - 2018 years. - Satbayev University, Department of Engineering Systems and Networks, specialty "Water resources and water use", master.
Syllabi